20 12"x12" hand-carved tiles with metallic glaze.
Can be rearranged in any configuration, or sequence.
Wooden floating frames allow easy rearrangement.
Click on Price Above to Purchase work through secure PayPal server.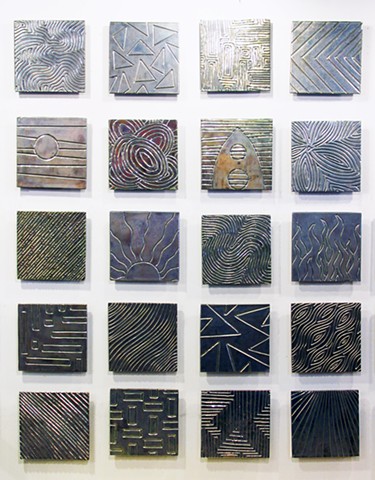 New York City 20 12"x12" Tiles
carved ceramic tile, metallic glaze, wood frame backers and matching wall cleats
dimensions variable; shown 76" x 60" x 2"