Original hand cast tiles with hand painted glazes.
Ships with wall cleat and wood frame backer to project tile 1" off wall.
Work is modular - can be displayed in any configuration or sequence.
Click on Price Above to Purchase work through secure PayPal server.
Shipping to Continental US Included.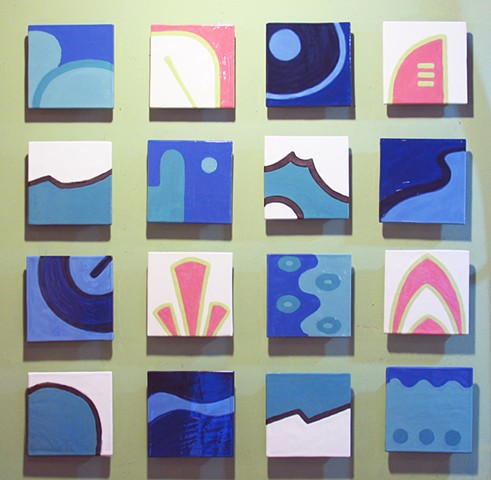 Blue Miami - 16Tiles
ceramic, glaze, wood frame backers and wall cleats
dimensions variable, shown 44"x44"x1.5"