Click on Price Above to Purchase work through secure PayPal server.
Shipping to Continental US Included.
Sixteen 8"sq ceramic tiles, original mural.
All murals are designed to be modular, and may be rearranged in any grid order, and any sequence. Murals are backed with hidden wooden float frames which hang off of French cleat, allowing owners in private settings to rearrange tiles easily.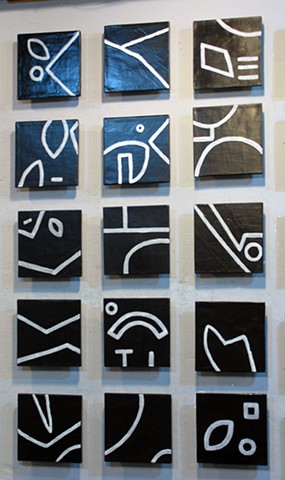 Downtown - 15 Tiles
ceramic, glaze, wooden frame backer
dimensions variable, shown 32" x 56" x 1.5"