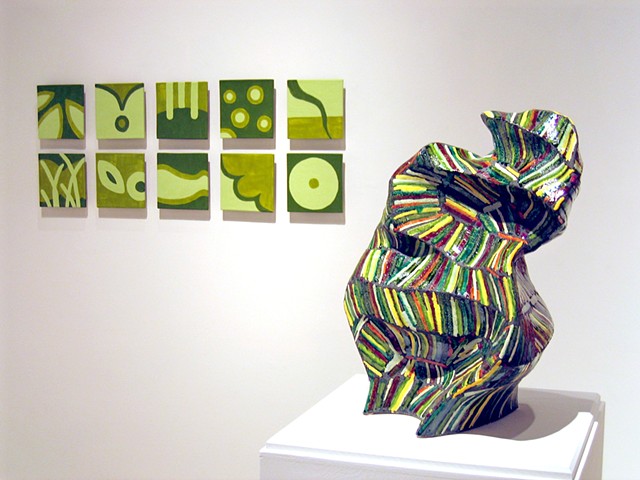 YOU DESERVE BEAUTY
Artwork that feeds the eye and soul of the viewer. Exploring the boundary between identity and abstraction, certain in its aesthetic quality, yet open in its intrinsic meaning. Re-imagining the world into patterns and diagrams of movement and color, light and gesture.
Shown in Private, Public, and Corporate collections throughout North America, Europe, Asia, and in Australia: Ceramic Tile Murals, Sculpture, Paintings, Drawings, Installations, Reproductions. Custom Creations, Corporate Installations, Public Murals, Private Homes. Established International Shipping.
Tile Murals push symbols into open-ended meanings. Allowing multiple ways to configure the modular work, resetting the narrative.
Sculptures have a strong figurative identity but remain abstract in inspiration, moving through forms as one walks around them, creating a visual dance of mass and shape.
Paintings and Drawings balance intricate patterns with vivid color and dancing gestures.
Customized projects for corporate art consultants, interior designers, and architects seeking original distinguished artwork for their clientele.
Satisfaction guaranteed for all artwork.