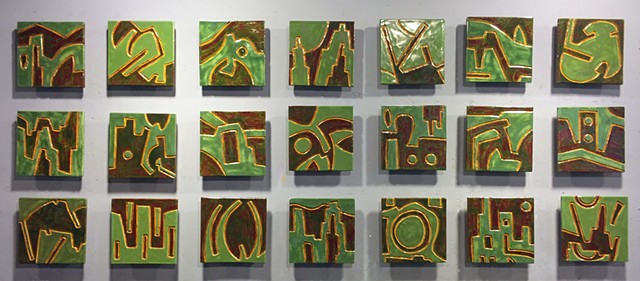 Pilgrimage - 21 8x8 carved tiles
carved ceramic tile, glazes, wood frame backer and wall cleat
dimemsions variable, 21 8"x8" tiles, shown 32" x 80"
original ceramic tile mural by Jason Messinger
Click on Price Above to Purchase work through secure PayPal server.
Shipping to Continental US Included.
Hand-carved hand-cast ceramic tiles in variety of glazes.
Modular work can be hung in any configuration,
and re-arranged into any sequence.
Price includes hidden 'floating' wall frames.