Ceramic tile mural. Designed to be modular, mural can be re-arranged into any configuration and any sequence. Comes with hidden wooden floating frame back and wall cleats for easy hanging.
Price includes shippung to continental US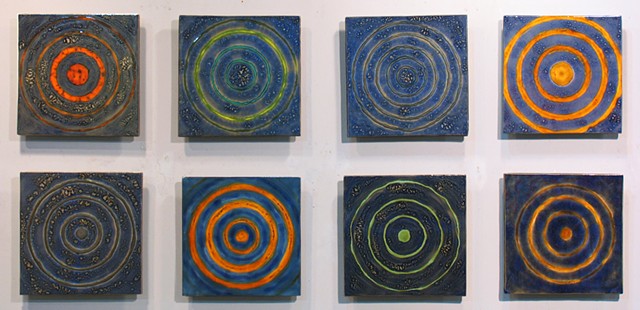 Sky Rings III - 8 12"x12" Tiles
ceramic, glaze, wood frame backers and wall cleats
dimensions variable, shown 28"x44"