Bas-relief ceramic tile mural, composed of four 8"x8" tiles. Designed to be modular, mural can be re-arranged into any configuration and any sequence. Comes with hidden wooden floating frame back and wall cleats for easy hanging.
Click on price to purchase through secure Paypal link.
Price includes shipping to continental US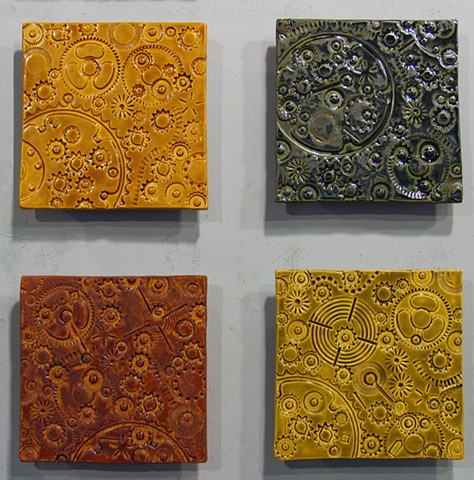 Gears Assortment - 4 8x8 tiles
ceramic, glaze wood frame backers
dimensions variable, shown 20"x20"x1.5"