Based on the language slang of the circus worker.
Original tile mural by Jason MessingerHand-cast ceramic tiles hand-painted in variety of ceramic glazes. Modular work can be hung in any configuration, and re-arranged into any sequence. Price includes hidden 'floating' wall frames.
Click on Price Above to Purchase work through secure PayPal server.
Shipping to Continental US Included.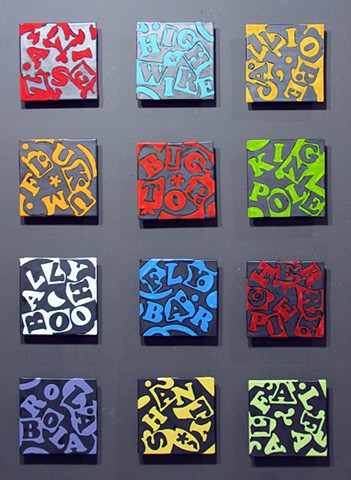 Circus Slang
ceramic, glaze, wood frame backs and wall cleats
dimensions variable - shown 32" x 44" x 1"