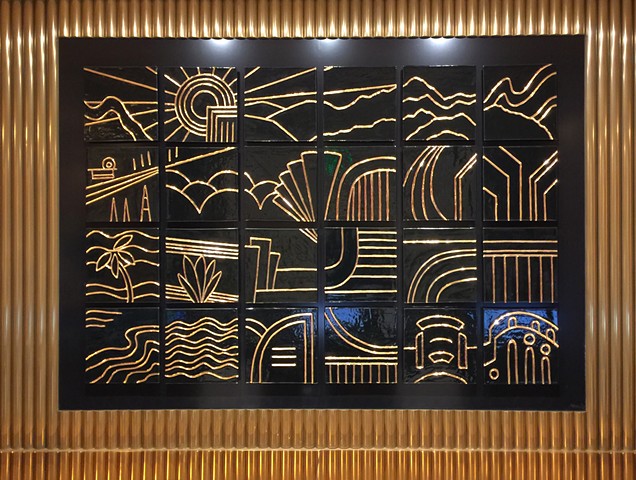 COMMISSION LA Deco - Waldorf Astoria Beverly Hills
Ceramic, glaze, real gold luster, wood frame backers
48" x 72" x 2"
2017
Placed at the Waldorf Astoria Beverly Hills Hotel in Los Angeles California.
Inspired by architectural Deco history, landmarks, and the landscape of Los Angeles.
Hand-carved 12" square ceramic tiles utilizing gold luster, which is made from real gold.
Positioned above registration desk.
Commissioned by Union Art and Design Toronto, Canada, in conjunction with interior design firm Pierre-Yves Rochon.